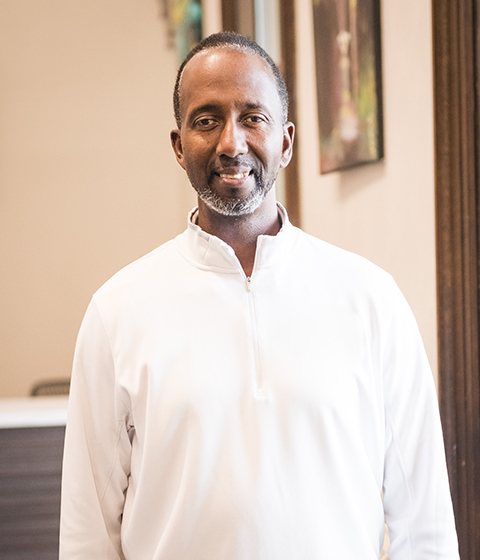 Born and raised in New Iberia, Louisiana, Brian graduated from Northwestern State University with a BS degree in Industrial Technology and Safety. Brown received a master's degree (MPA) from the University of Missouri in 1995 and completed his doctoral degree (ELPA) in May 2005 from Mizzou. While competing for Northwestern (La.) State in track and field, Brown won the 1989 U.S. Outdoor Championships in the high jump with a 7ft 7in jump and won the 1990 NCAA Indoor Track and Field Championships with a personal best jump of 7 feet 8 inches.
Before joining Hope+Elim, Brian worked as a Deputy Athletics Director at the University of Missouri. Brian was the director of Inclusive Excellence for the athletics department working closely with coaches, students, and staff. Prior to Mizzou, Brian was a resident of Des Moines, Iowa from 2000 – 2016 and served as the Director of the Drake Relays. During this time, he also served as an assistant pastor of Elim Christian Fellowship.
Brian is married to Mizzou's Associate Head Track and field coach, Natasha Kaiser-Brown, a 1992 and 1996 Olympian and a 1992 Olympic Silver Medalist. Brian and Natasha have three adult children, Elle, Quinton and Kristian. Brian says that the biggest impact on his life has been his faith, family and his friends. Brian enjoys golf, cooking, music and spending time with family.