LEARN MORE ABOUT THE VICTORY SCHOLAR PROGRAM
A PROGRAM DESIGNED FOR HIGHLY MOTIVATED MIDDLE AND HIGH SCHOOL STUDENTS WHO ARE SUPER BUSY….
Mission & Vision
Impact 7th-12th graders through the avenue of mentorship, college readiness activities, goal setting, and career assessment in small and large group settings. 
The Victory Scholar program offers summer employment to scholars and volunteer opportunities.  The goal is to develop leaders that become productive college students.  
PERKS OF THE PROGRAM:
FREE!
SMALL GROUP SETTING WITH LIKE MINDED STUDENTS
STUDENT MAKEUP…ATHLETES, FINE ARTS, CREATIVES
VIRTUAL VISITS FROM LOCAL PROFESSIONALS
AND MUCH, MUCH, MORE.. APPLY TODAY!!
It's NEVER too early to start planning for your future.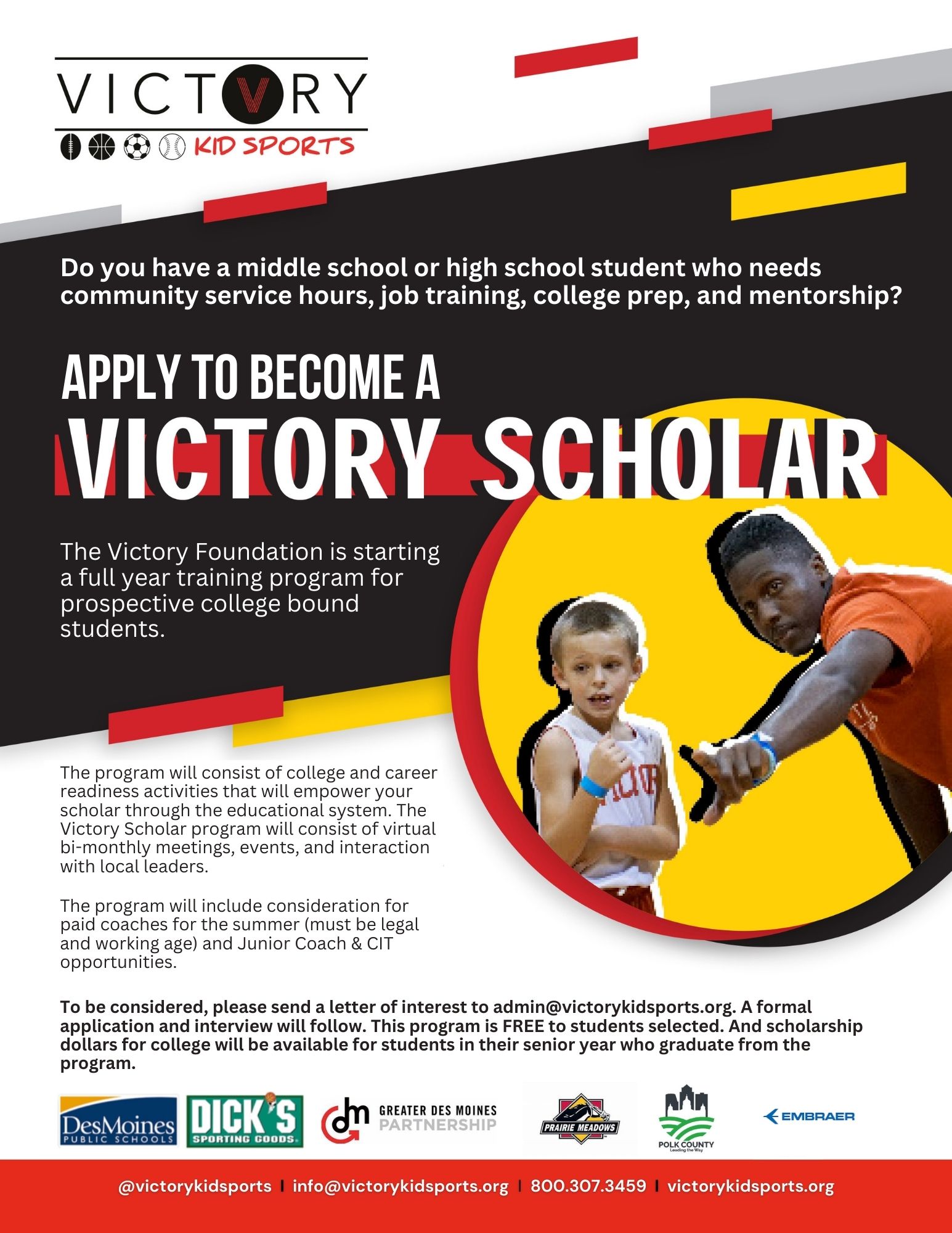 MEET YOUR VICTORY SCHOLAR INTERNS